Welcome to Innovative Stamp Creations 1st ever Christmas Card Extravaganza – ISC Blog Hop!
The Architect's were challenged to choose a different image from the Joyful Christmas and create a card making it the focal point!
I chose the Holly image:
I cut the holly leaves from Basic Grey's Figgy Pudding and used an exacto knife to cut around the holly swirl so that I could tuck my red ribbon behind the image.
Do you want a chance to win some free rubber?
You could win 3 of the Newest Christmas Stamp Sheets (Joyful Christmas, Eclectic Christmas, Festive Christmas)! Super easy, leave a message about what Christmas means to you & yours on the ISC blog. Hurry this opportunity will end Wed Oct 14th.
ISC is also offering 10% off your order until Friday 10/16!
The Christmas Stamp Line is jammed packed and for a limited time only the retail price has been reduced!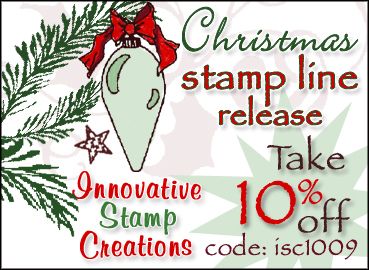 Want to see more - hop on over to Sabrina's blog and she what image she used.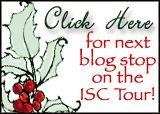 Happy Creating!
KAT
The Stuff:
Stamps - Joyful Christmas (Innovative Stamp Creations)
Paper - Figgy Pudding (Basic Grey)